Minamata: The Victims and Their World
Zakka Films Presents
Minamata: The Victims and Their World
Description
In the small town of Minamata in Kyushu, far from the metropolitan center, the fertilizer company Chisso built a factory to take advantage of cheap labor and commenced dumping mercury-filled wastewater into the nearby sea. Soon residents began exhibiting symptoms of a mysterious illness, a happening that would eventually develop into the worst case of environmental pollution in postwar Japan. Noriaki Tsuchimoto visits the patients and their families who sued Chisso and listens to their voices. His camera gently lifts the veil and reveals their reality. Minamata: The Victims and Their World is impressive in how it stands on the side of the patients, not only providing a collage of individual portraits, but also an understanding of their everyday lives.
One of the monuments of Japanese documentary, Minamata: The Victims and Their World played at many international festivals, winning an award at Locarno.
"Years since its first appearance, Noriaki Tsuchimoto's seminal Minamata: The Victims and Their World has lost no measure of its power to shock, enrage, and inspire. A landmark of socially-engaged documentary, Minamata continues to sound a global alarm about the human and environmental consequences of industrial pollution, searingly evoked through Tsuchimoto's patient, compassionate lenz."                                                   ——John Gianvito, Filmmaker, Associate Professor/Emerson College
BONUS FEATURES
The booklet of the Documentaries of Noriaki Tsuchimoto which includes a critical evaluation of Tsuchimoto's career and commentaries on each film by prominent scholars.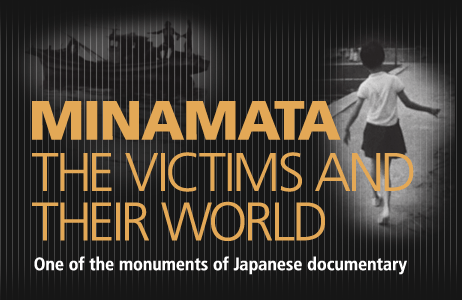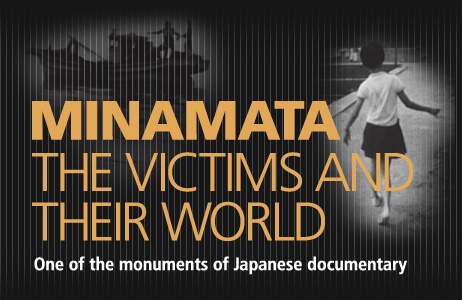 Language: Japanese
Subtitles: English
Technical Information: DVD, All Region Free, NTSC
Package Details: DVD Jacket (English), Leaflet (English)
STAFF
Director: Noriaki Tsuchimoto
Production: Higashi Productions
Producer: Ryutaro Takagi
Camera: Koshiro Otsu
Editor: Noriaki Tsuchimoto, Takako Sekizawa